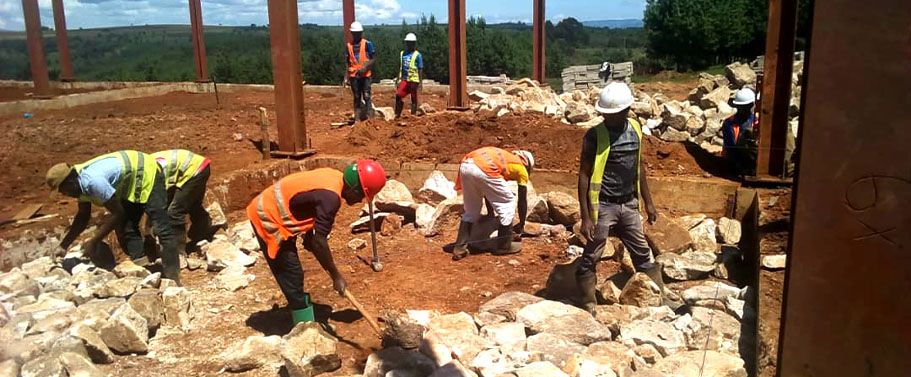 Civil Management
Our infrastructure services team offer help with many aspects of development or operation. Working with policy makers, contractors, clients, investors, lenders and all parts of the supply chain; we focus on all areas of the sector to provide the support needed to drive your business forward.
STET has been supporting public- and private-sector principals with the initiation, planning and realization of infrastructure projects for several decades. There is generally a high level of public interest in this area, which means that the projects need to be executed with particular care.
By combining valuable insight with hands-on local experience, we can help address the challenges you are facing at any stage of an asset's life-cycle; from strategy and planning, to construction, operations and hand-back.
Stetinternational- we help companies assess their skills and choose a new direction which utilizes the talents of the team and resources most productively.
Key Areas in Civil Infrastructure Planning and Management include:
Road project appraisal and feasibility studies
Developing Strategic Investment Plans for civil infrastructure organisations, such as: Road authorities, Aviation Authorities, Real Estate Authorities, and Power utility companies.
Design and implement Quality Control and Quality Assurance (QC/QA) Plans
Developing Transport Costing Models
Traffic surveys and forecasts (Micro-simulation)
Performance-Based Management and Maintenance of Roads (PMMR)
Analysis and Structuring of Private Finance Initiative (PFI) Projects (i.e. PPP, BOT, BOO)
Feasibility studies and design of Export Processing Zones and Special Processing Zones (EPZ/SEZ)
Construction supervision, Contract and Project Management
Risk Management
Repairs and Rehabilitation studies
GIS Surveying and Mapping
Geotechnical, Hydrological and Other investigations
Design, Project preparation and Cost estimates
Techno-Economic/Financial Analysis
Architectural Planning, Urban Design and Master Planning
Environmental Impact Assessment (EIA) and Social Impact Assessment (SIA) Studies