Grape Concentrate,Juice and Bulk Wine Production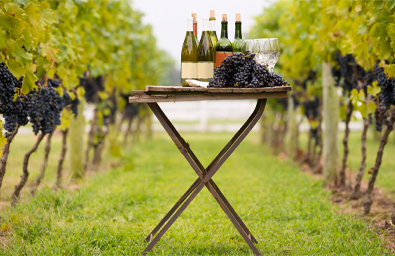 Consultancy Services for a feasibility study which includes architectural and detailed engineering design to determine technical feasibility, financial viability, economic soundness and social desirability for the proposed grape concentrate, grape juice and bulk wine Production Line at Chinangali, Chamwino District in Dodoma region and assess the financial viability of the proposed facility.
TIB Development Bank
Po Box
Dar es Salaam
Mr. Allan Magoma
amagoma@tib.co.tz
Assess supportive economic infrastructure which includes transport network, energy source, water supply, sanitation, telecommunication and specific attraction in the project influence area.
 Asses the relevance of the project with regard to the economic, socio-economic and environmental context of Chamwino District Council and Dodoma as a whole.
Asses the relevancy of the project in view of the` Tanzania poverty reduction strategy` and overall sub-sector objectives.
Visit representative proportion of the beneficiary communities to assess the appropriateness, effectiveness and efficiency of the project activities as well as their sustainability.
Recommend on the institution structure and appropriate governance for the institution that will run the project including the remuneration packages for the same.
Explore economic benefits of the project at local level as well as at national level.
Work out the estimated total investment costs for the proposed project which includes mining equipments, and accommodation;
Advise on the financing structure, sources of funds and facilitate sourcing of funds for financial institutions.
Propose project management structure during and after construction and the associated remuneration packages.
Carry out marketability analysis of the project;
Conduct economic and financial analysis to determine the project viability and present financial indicators i.e. Net Present Value (NPV); Internal Rate of Return (IRR); Average Return on Investment (RoI) and Payback Period.